HOMEBUILDERS INSURANCE MARKETING, INC.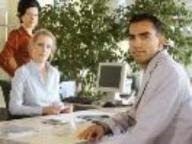 Cross Benefits is an independent insurance agency serving the Portland and Willamette Valley. We are affiliated with the leading Companies in the marketplace. This gives us the opportunity to serve our clients with companies that fit their needs.


We specialize in providing innovative coverage for you, personally, for your company and for your employees while improving your benefit package and containing your cost.


We serve every client with integrity and seek to build long-term relationships. We commit ourselves to providing outstanding customer service.
We have plans and programs that are easy to understand and described on an easy to follow format. As with all plans we may supplement with more detailed information at your request.


Products include: Short and Long term Health Insurance plans, individual and Family dental plans, tax deferred Health Saving Accounts and Medicare Supplement plans. Home, Auto, Business Insurance, Wedding Insurance and many other specialties.


Companies: PacifiCare, United Health Care, Pacific Source, Regence Blue Cross/ Blue Shield, Lifewise, ODS, Health Net and Mutual of Omaha and others.

CROSS BENEFITS
(503) 620-1881
(503) 620-1891 Fax