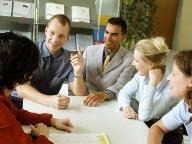 We specialize in providing innovative coverage for you, personally, for your Company and for your employees while improving your benefit package and containing your costs.

We are affiliated with the leading Companies in the marketplace.

Being an independent Broker we have plans and programs that are easy to understand and described on an easy to follow format. As with all plans we may supplement with more detailed information at your request.

No prescription drug coverage: We have the link for the Oregon Prescription Drug Plan. All Oregonians are eligible if they do not have prescription drug coverage on their health insurance. it only takes a minute to enroll............. www.oregon.gov/DAS/OHPPR/OPDP/index.shtml

In addition to these, we do have plans with Companies that provide:
Individual and group Disability Income.

Individual and group Life Insurance.

Dental coverage for individuals and employee groups.