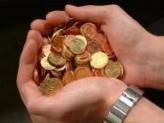 The most common risk faced by employed individuals is the inability to do their job due to an illness or injury.

Providing individual and group short-term or a long term disability program can help you and employees meet some of their risk.



We can assist you with a custom design to protect your income and wages.

This can be done both individually and on a group basis for your Company.




We represent the following insurers:

Met Life Standard Illinois Mutual




To contact us:
(503) 620-1881
(503) 620-1891 Fax